Automation of your entire logistics process
We offer software solutions that optimise your entire logistics chain. From order processing to planning, from execution to invoicing: our applications cover all process activities and provide link-ups with the external systems of, for example, customers and shipping lines. By automating both internal processes and external links, you can scale up faster, minimise costs and increase security at the terminal.
Inland terminals
Your personal sparring partner
Every terminal is unique. Processes may deviate from the standards and each terminal has different priorities. With more than 25 years of experience, we have accumulated in-depth knowledge of your processes and we know where your (automation) priorities lie. In consultation with you, we map out your entire logistics chain and convert your (customised) needs into concrete IT solutions.
Inland terminals
Uses inland terminal automation
Our software application offers a wide range of functionalities per main process. Thanks to our Multi-leg order registration system, transport movements and activities can be registered in detail and progress can be monitored in real time. Integration with Gate Control, OCR portals, Cargo Card and pre-notification via EDI ensure that trucks are efficiently handled at the terminal. Click on the various main processes below for a complete overview of functionalities.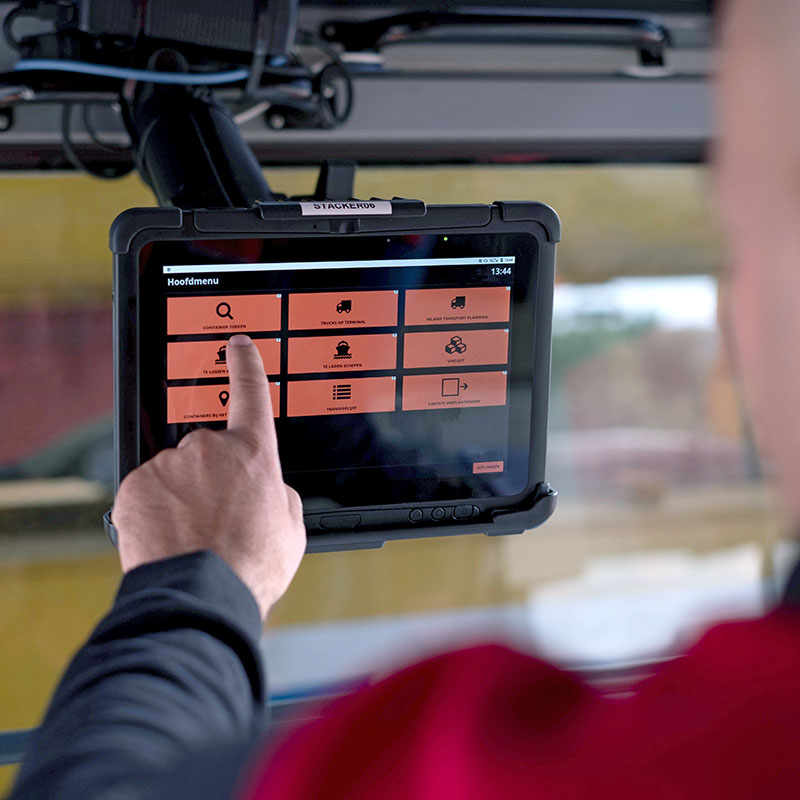 Remon Versteijnen
Commercial Manager at BTT Multimodal Container Solutions BV
"We are delighted with the set-up of our new multi-leg system. Because it is now possible to record transport in detail, it is possible to provide more information to the customer. The system is also better equipped for the reuse of containers. Modality's team is involved and has guided us well during the transition to the new system, both within office hours and at weekends."
Inland terminals
Intermodal software solutions
Our software solutions also meet the automation needs of: