Working at Modality
Meet Esmee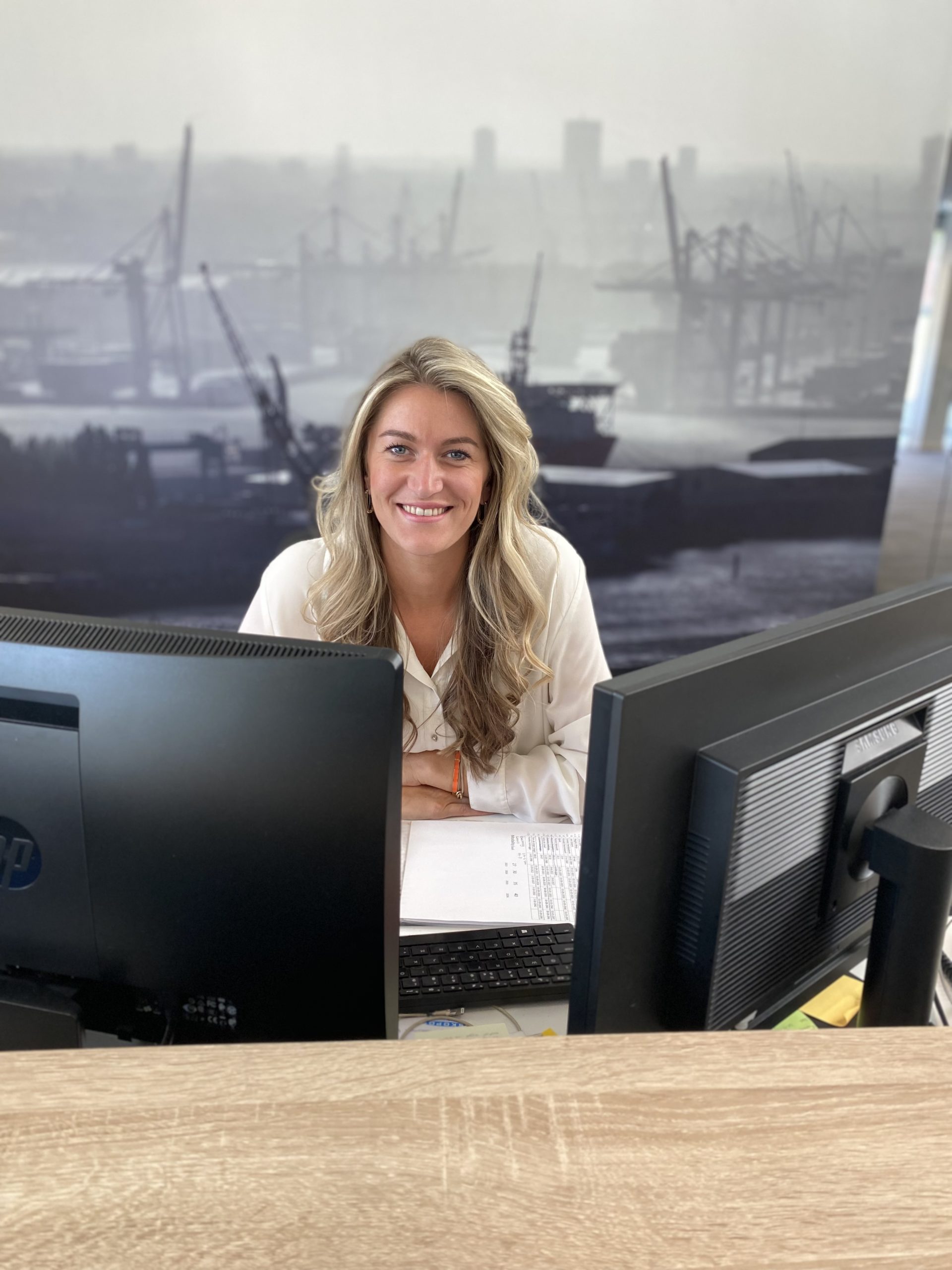 Ballsy girl from Brabant; meet our Esmee!
Anyone who regularly calls or visits our office has encountered her: for the last year and a half already, Office Manager Esmee has been extending a warm welcome to visitors. In this personal interview, Esmee talks about her various skills (some of which took us by surprise) and her international Brabant roots.
Ballsy girl from Brabant
As our Office Manager, Esmee is a true all-rounder. From building maintenance, fleet management and organising customer events to operating the switchboard: our Esmee effortlessly juggles it all. Esmee prefers to sink her teeth into major projects, such as coordinating the purchase and installation of solar panels. But she also efficiently takes care of the 1,001 chores that pop up in between. This girl from Brabant has guts. Time to take out the Christmas tree? Esmee will wield the saw herself. Does the refrigerator door need tightening? Esmee is there with screwdriver in hand. She has always been a tough cookie. As a child, Esmee preferred building treehouses to playing with Barbies. By the way, she mastered the art of keeping all balls up in the air at a young age as well. Esmee started her career as a juggling clown in the circus of Tilburg. Those clowns and flying balls continue to haunt her to this day. She regularly has to hide under her desk whenever our own pranksters take the phrase 'passing the ball' a little too literally.
Esmee:
"I highly value the contact with my colleagues. I was raised with the motto 'If you work hard for someone else, they will work hard for you'. Being able to make jokes and fool around is part of that and ensures that I enjoy coming into the office every day."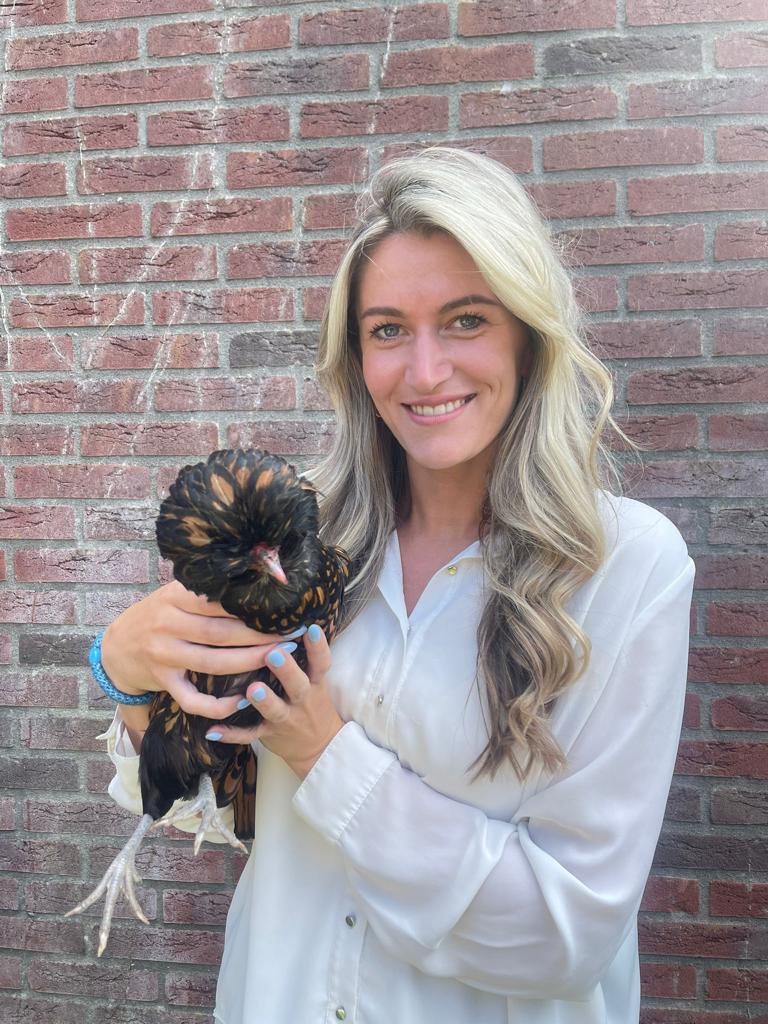 The intricacies of clucking
Esmee's ballsy character does not make her any less feminine; in fact, the opposite holds true. With more than ten years of (award-winning) experience in the hairdressing profession, Esmee's hair always looks wonderful and she consistently shows up at the office perfectly groomed. Due to her friendly and caring attitude, customers are always ensured of a warm welcome, both on the phone and when visiting the office. Esmee inherited her go-getter mentality from her ancestors. Her grandfather was a sea captain aboard a dredging vessel who lived in various countries together with her grandmother. For example, Esmee's mother was born in Brazil and she lived in South Africa for many years, before finally returning to her roots in the idyllic province of Brabant in the southern Netherlands. Esmee was born in the small village of De Moer. And although we have been fairly successful in Rotterdamifying this girl from Brabant, she dreams of returning to De Moer one day and opening a petting zoo there. Until then, she is having fun with our piggies in the office and trying to persuade her boyfriend to buy what she calls 'domestic chickens' because, as she puts it, they 'aren't as clucky'. In any case, we very much enjoy Esmee's clucking. Her go-getter mentality, warm personality and witty remarks make her a true asset to our team!