Working at Modality
Meet Regilio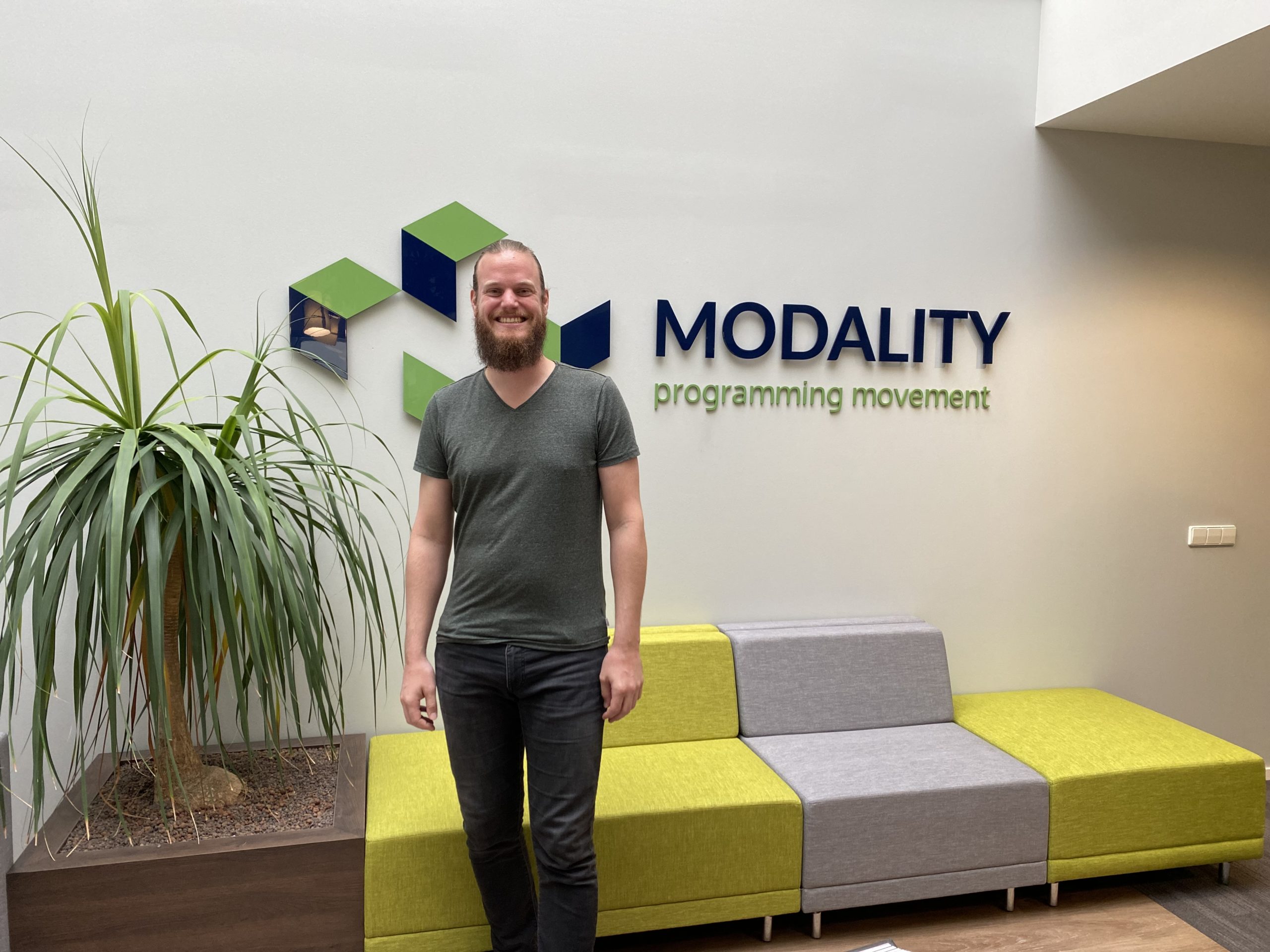 Punctual and a little romantic: meet Support Coordinator Regilio
Perhaps you have already spoken to him, perhaps not yet; in any case, we would like to take the opportunity to introduce our new support colleague Regilio to you🙂
In this article, Regilio tells a little more about himself, and the office snapshot shows the face of the name.
In the clouds
Our Regilio is an old romantic. After meeting the love of his life over three years ago, he recently asked her to be his forever. Since she accepted his marriage proposal, Regilio has been walking on clouds. And that while during their first meeting, he might have looked a little too deeply into the glass and maybe even forgotten her name. Let's say that happens to the best of us 😅.
Regilio:
"The best thing about working at Modality is the team feeling that prevails. We are a small team in which everyone wants to help each other. It feels like I've entered a warm bath. We all put our shoulders to the wheel to solve something for the customer."
Coordinate
He doesn't get much time to daydream with us, though. In his role as Coordinator, Regilio ensures that all incoming support questions are addressed and that nothing falls through the cracks. In the initial phase, getting used to all the terms and systems takes some time. Regilio has developed into a Support Specialist in various areas at KPN over the past ten years. So we don't have to tell him anything about communication. On the other hand, the world of container logistics and all the processes that go with it sometimes dazzles him. Jan, Evert, Ronnie, Pieter and Aad do everything they can to let him know all the terms, processes and customer systems inside and out as quickly as possible.